International Mortgages For Costa Rica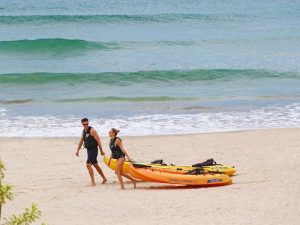 International mortgages for Costa Rica are hard to find … You want a dream life now, but don't have 100% of the funds to purchase a villa in Costa Rica? No problem … we finance you on homes we build, up to 70% of the value of the home!
Knowing how tough it was for us years ago to build our first beach villa at Hacienda Pinilla, and for us to obtain any financing at all when we started (we tried many options!), at the end we actually were never able to obtain financing, it was our families that helped us out, along with 5 years of our hard earned savings.
That is why we offer financing to buyers on homes we build, to make it easy for someone like you, that loves Costa Rica, to buy a dream home from us here.
Check out our villas for sale HERE
Financing Options, we beat international interest rates considerably, you pick length of time – 5 – 10 – 15 – 20 years, fixed rates and never an early payment penalty.  With us you'll also have an:
Easy Closing and explanation of all local regulations
Post Closing peace of mind – we'll help transfer utility bills, open a bank account, set you up with gardeners/pool maintenance workers, etc.
Interest rates starting at 7.75%
Low down payments
Quick closings
Available to any local resident or foreigner; no citizenship requirements
No loan origination, or any, fees besides interest
We're happy to recommend to you our trusted bilingual Costa Rican lawyers that can take care of all legal paperwork.  We've known and worked with them for 18 years and consider them our friends at this point, so you'll be in good hands as they will treat you like family :-)
Purchase one of our existing villas, reserve one being built, or pre order an upcoming villa:
Small deposit required to reserve.
We build/furnish villa (you can visit resort anytime to see progress!)
Once villa is done, you can pay full balance, or finance (we offer flexible low interest financing – 5 – 10 – 15 – 20 year loans)
If you decide to use your villa as a vacation rental, you can generate higher income than your monthly payment to make your dream home in Costa Rica pay for itself.
Congratulations … you've just purchased a successful vacation rental luxury beach villa at the most exclusive 5-star beach resort in Costa Rica, Tamarindo or surrounding areas!