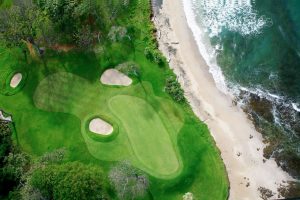 If you're looking for a Costa Rica investment, we have a great option for you! It's in real estate, and it takes advantage of the huge "AirBnb economy", which will be remembered in history as one of the biggest economic revolutions we've ever had. It's the change in the economy of people to people. Companies like AirBnb, TripAdvisor, VRBO and HomeAway have grown exponentially, with stays, reviews of stays, and other benefits that cater towards worldwide travelers and vacationers staying in homes, versus a hotel.
Check out more about us and our available, highly rentable, vacation villas – CLICK HERE
We build luxury beach villas at one of Costa Rica's most exclusive 5-star beach resorts, Hacienda Pinilla. That means that all villas here rent consistently and at high nightly rates. We are also the only developer at our resort that offers short or long term (you name the length, up to 20 years … the length of time that is more convenient to you!) low interest flexible financing, with no early payment penalty, no origination or any other financing fees. See more details here on our international mortgages for Costa Rica – CLICK HERE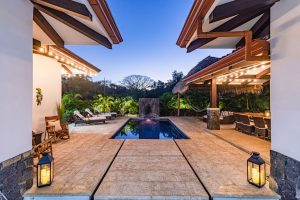 This means that if you buy a move-in ready luxury beach home from us, you can start renting it out immediately, which can help pay for the mortgage, and you can even start making a profit on your new successful vacation rental home in Costa Rica.
And the best part is that you would have your own vacation home in Costa Rica as well, to enjoy with all your family and friends. You would just block out the weeks you wish to enjoy your new home, and other weeks, it's generating income for you :-)
Check out the world-class amenities that come with all our homes, only steps away from your new villa – CLICK HERE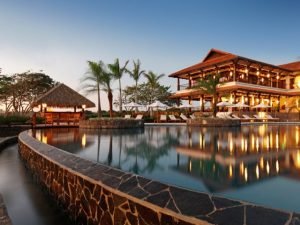 Please contact us when looking for your Costa Rica investment; we would be very honored to show you our luxury beach villas at Hacienda Pinilla, Tamarindo and surrounding areas of the gorgeous Guanacaste Province.
Thanks so much!! :-)
Stephanie and Jorge Morera
Homes For Sale in Tamarindo – www.homesforsaleintamarindo.com