Want to Retire Early?
Many people want to retire early, really who wouldn't? Retiring early doesn't mean you don't accomplish things that benefit yourself and society, it just means you have the financial independence to do what you want, when you want. We have been lucky enough to be working towards our own financial independence and would love to share a bit about our story, as well as an opportunity we have to offer, with anyone who is interested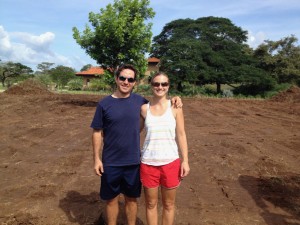 For the past 8 years, Steph and I have been very lucky in benefitting from an awesome moment in history (that's only growing!), where people stay less in hotels and more in vacation rentals … AirBnb's, TripAdvisor's, VRBO's, etc. They offer more privacy than a hotel and a more authentic experience – getting to know locals, attending festivals, rodeos, and off-the-beaten-path spots.  This follows the same trend as more Uber's and less use of taxi's; more Netflix and less cable TV, etc.
The internet is empowering people to connect more directly with others across the entire planet and in our own neighborhoods in a way and at a speed that wasn't possible before.
We started by opening a B&B that offered extremely personalized attention and a very authentic  experience at the original Pura Vida House, and 2 years ago we grew into a Luxury Villa Rental property at Hacienda Pinilla Resort.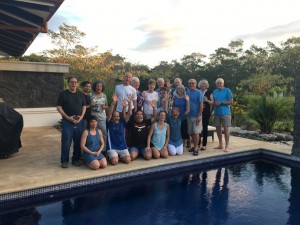 Nowadays 90% of our time is free. Our Villa Pura Vida House is rented pretty much year-round, and many weeks we still serve as hosts and get to meet and connect with the wonderful guests coming from all over the world … the most special part of what we do! Getting to see and share in someone's vacation is so special to us, it's actually the most rewarding part of what we do.
Due to many guests asking us about properties at our resort, as well as the current hot Hacienda Pinilla real estate market, we now also build and sell homes in Costa Rica – with the additional knowledge we can offer anyone wanting to use their property to earn either incremental money to help cover costs, or even rent it out full time as an income-producing property.
Our current construction project – a luxury beach villa, Casa Palma – is located 3 blocks away from our Pura Vida House and will be completed at the end of January. UPDATE: This property has sold, check out our villas for sale HERE
For someone who wants to live a similar life to ours, this is a great chance.  Or if you're retired already or about to retire, but still want to generate passive income, this is also a great opportunity.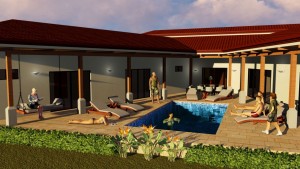 Casa Palma is the lowest priced single family villa in all of Hacienda Pinilla, and has the lowest HOA fees, only $112/month, which includes access to the Beach Club, security, trash pick up, etc.  This means that you will enjoy all the world-class amenities of Hacienda Pinilla, at a lower cost.  The lot it's being built on was hand picked by Steph and myself for its privacy/accessibility to all resort amenities. 
But the best part of Casa Palma is that if you are thinking of making this villa into a vacation rental property, we will offer the benefit of our learned experience to smooth the pathway to do so quickly!
We built, owned and operated the #1 rated high-end villa on TripAdvisor, the Pura Vida House (see rankings here: www.tripadvisor.com/TravelersChoice-VacationRentals), so we'll make sure you start your vacation rental business the same way we started ours 8 years ago, and utilize what we've learned by trial and error on our own over the years.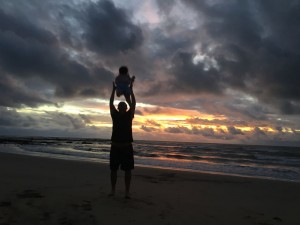 In addition to the value of the villa itself, the most unique benefit of purchasing Casa Palma is that you have our guidance in setting it up as an income-producing property AND receive our overflow rentals from our Pura Vida House when we are booked, so you're filling your villa from our network when we don't have space – making very good property rental income right away.  This year alone, we've had to turn away 42 groups that wanted to stay at our villa during the months of December through April – the very high season in Costa Rica – but we were already booked, so this overflow would be yours as the new owners of Casa Palma.  You'll most likely be making between $60K – $80K the first year in rental income, and more in subsequent years.
If you're looking for a low stress life full of memorable moments, beach walks, sunsets, and healthy eating, and/or manage your rental remotely, please contact us, we'd love for you to be the new owner of one of our villas and to share our vacation rental playbook with you!
Pura vida!!