Costa Rica Opening its Borders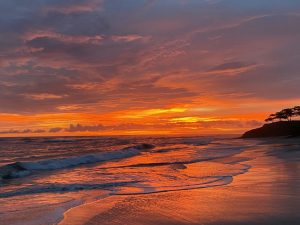 Costa Rica Opening its Borders:  Good news for those of you hoping to start planning a trip for vacation or real estate purposes to Costa Rica and traveling from the United States – beginning September 1st, Costa Rica will begin to accept US visitors with certain restrictions.
Citizens of Canada and a number of European and other countries have had their travel ban lifted this month prior in August, and now residents of New York, New Jersey, New Hampshire, Maine, Vermont and Connecticut will be once again allowed to travel to Costa Rica.
There will be a short list of requirements for entry, including proof of residency in those states (a driver's license will work), a negative Covid-19 result within the 48 hours prior to travel, travel insurance that covers accommodations and medical, as well as filing out the Costa Rican Health Ministry's evaluation form.
The Tourism Minister also stated that they will monitor progress in other US states and allow entry from more states as they are deemed safe. Quite possibly Massachusetts, Colorado and Pennsylvania will be next.
More information on the Travel Policy Requirements Can be Found HERE
And more information on the Health Ministry Form Can be Found HERE