Homes For Sale in Costa Rica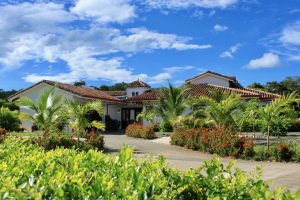 This tiny tropical paradise has some great beach real estate, so finding homes for sale in Costa Rica will not be a problem, however narrowing down your choices might be. But we think we just may have what you're looking for to buy a great home in paradise … if you're looking for a villa close to the beach, for the right price, with owner financing if needed, world-class amenities at your doorstep, in a safe area/community for your peace of mind, and beautifully furnished and totally equipped, move in ready for you to enjoy now! That is what we offer on all the luxury beach homes we build ourselves.
Check out our available homes for sale in Costa Rica this month. When you see the 68 amazing photos of our recently completed Casa Savanna, you'll fall in love – CLICK HERE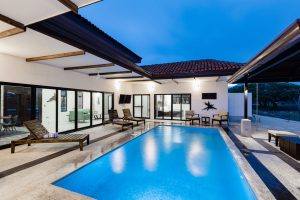 Casa Savanna is an eye catching tropical luxury beach villa completed just 2 weeks ago on one of the most separate and expansive lots at Hacienda Pinilla Resort.
This villa offers expansive living areas with a tropical garden, pool and savanna-like views on all sides of the house. The house is fully screened so you enjoy the fresh air of the outdoors and keep critters out, and has a luxury kitchen with quartz counters and stainless appliances, a pool-side big screen TV for when you want to catch the game and sunshine at the same time; and comes fully furnished with clean natural décor – ready to live in or rent out starting today. Including 2 sets of all sheets, towels, beach towels, kitchen utensils and appliances, quality patio furniture, and pretty much anything else you need!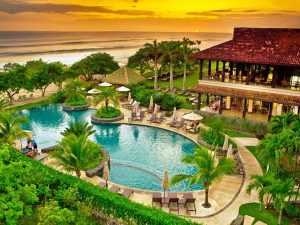 Read here hundreds of our past buyer and guest reviews, so you can rest assured we'll take care of you before, during and after you buy a home – CLICK HERE
Please contact us today to view our homes for sale in Costa Rica, we would love to show you our homes and the beautiful resort we live in, Hacienda Pinilla.
You never know, you might end up being our neighbor down here in Costa Rica very soon! :-)
Pura vida! :-)
Stephanie and Jorge Morera
Hacienda Pinilla Real Estate – https://www.homesforsaleintamarindo.com/