Buy a House in Costa Rica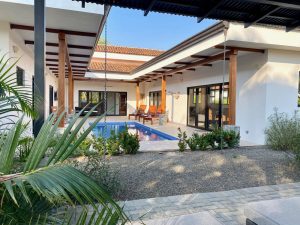 If you want to buy a house in Costa Rica, you're in the right spot! Check out our available beach houses for sale this month, we only have homes we've built ourselves for sale – CLICK HERE
All the houses featured on our website we have built ourselves, all of them come with our own flexible short or long term financing should you need it, and all of them have world-class amenities right at your doorstep :-) Check out more about our seller financing – CLICK HERE
At our beach homes you'll be living in tranquility, in a safe community with 24/7 security for your peace of mind, that's filled with spectacular plant and animal biodiversity. It will be literally a dream life!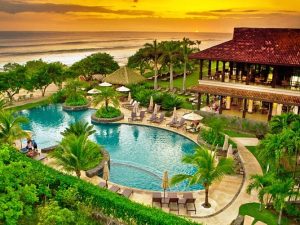 Picture the start of your day sipping your morning coffee right next to your private pool, hearing and seeing the playful howler monkeys, and looking above to admire the scarlet macaws, yellow napped parrots and green and red parakeets flying overhead, and spotting deer, foxes and tayras meandering through the field.
After that you head to any of the 4 gorgeous private white sand beaches inside the resort, or exercise outdoors with any of the numerous activities available … tennis, pickleball, beach volleyball, bird watching, hiking, mountain biking, soccer, kayaking, yoga, visit one of 2 spas, golf (the Hacienda Pinilla Golf Club is awesome!), go to the JW Marriott Guanacaste (yes, believe it or not, it's located inside our resort and all owners have access to it!), on shore snorkeling and fishing, jogging, ride horses, and more. This is a secluded luxury and active living paradise for sure!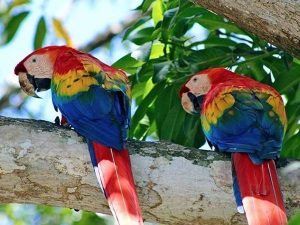 You can buy a house in Costa Rica from us with confidence, knowing that you will live a dream life down here, just like we do :-)
See here our past buyer and guest reviews – CLICK HERE
Please contact us today so we can show you our available homes for sale this month, we would be very honored to do so!
Pura vida amigos y amigas!! :-)
Stephanie and Jorge Morera
Buy a House in Costa Rica – https://www.homesforsaleintamarindo.com/