Tamarindo Costa Rica Real Estate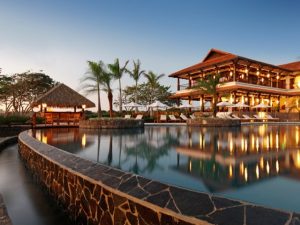 Are you looking for Tamarindo Costa Rica real estate? Then you're looking for the "pura vida" life in tropical paradise! We don't blame you; we have been enjoying a tranquil beach life in Costa Rica for 9 years now, and have not looked back ever since we quit our fast-paced jobs in Washington DC 9 years ago.
For the past 9 years we have been living 6 miles away from Tamarindo in a beautiful resort called Hacienda Pinilla. We founded, operated and recently sold a vacation rental business there, and while doing that we also built and sold dozens of luxury beach villas to past guests of ours that also fell in love with Hacienda Pinilla.
Check out more bout what we do and our luxury beach villas in Costa Rica, CLICK HERE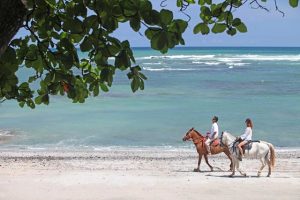 When looking initially, we like all the Tamarindo Costa Rica real estate offerings, but found Tamarindo to be too noisy for what we were looking for, so we looked for surrounding places that still offered quick access to everything that Tamarindo offers such as hundreds of restaurants, bars and nightlife, yet tranquil at the same time, and on the beach. That place for us was Hacienda Pinilla, a magical community that's nature-filled. See everything that our Hacienda Pinilla real estate options offer, CLICK HERE
We have been developing and selling homes at Hacienda Pinilla for many years now. Our immense pleasure is sharing our life with others that are looking for a similar beach and tropical lifestyle. That is why we decided to also provide our own financing for anyone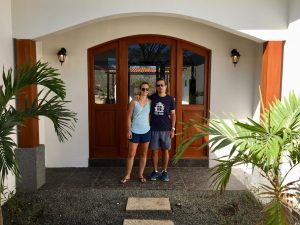 interested in buying our homes, and also making them affordable.
For details on our financing options, CLICK HERE
When looking for Tamarindo Costa Rica real estate, please consider our luxury beach villas at Hacienda Pinilla Resort, they're affordable and we'll even finance you if you don't have 100% of the funds to purchase your dream home. We would be very honored to build you a home, or sell you one of our existing ones!
Muchos saludos!! :-)
Stephanie and Jorge Morera
Costa Rica real estate – www.HomesForSaleInTamarindo.com