Business for sale Tamarindo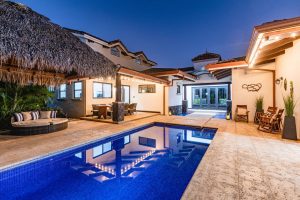 If you're looking for a business for sale Tamarindo Costa Rica, have you considered a vacation rental villa?
Vacation rental real estate, especially in the resort where we're located, Hacienda Pinilla, is a great option. You can be involved as little or as much as you like, and your business itself is an appreciating real estate asset.
What makes this a great option here, is that Tamarindo is an extremely popular tourism destination, attracting both foreigners and locals throughout the year to it's central location on and close to beaches, national parks, surfing, snorkeling, fishing, hiking, zip lines and all of the natural attractions that make Costa Rica popular.
A well-managed income-producing vacation property can rent over 80% of the year, making enough money to live on yourself.
You can be as hands-on or hands-off as you like, as there are many property managers in the area who can help you run your villa care free if you wish. Or you can choose to manage everything yourself and keep more money in your pocket.
We actually got our start renting out a villa we built inside Hacienda Pinilla Resort, and love it so much that we continue to live and build homes for sale here. The resort offers 4 beaches, golf, tennis, miles of hiking/biking trails, private Beach Club, 12 bars and restaurants and more, yet never feels crowded as it's spread over 4,600 acres of nature and wildlife habitat. Check out more about this resort, very popular for vacation rentals – CLICK HERE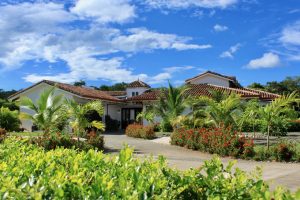 We also offer seller-financing options on the villas we build, so you don't need the full amount to put down. The rental income on a villa will go a long way for paying the house off for you, likely faster and with less effort than running a restaurant or shop that requires more staff, inventory and overhead.
Definitely consider a vacation rental if you're looking for a business for sale in Tamarindo.
Check out more about us – CLICK HERE