Costa Rica Estate For Sale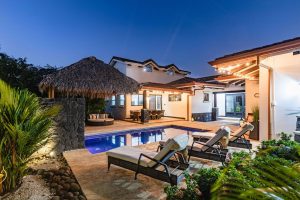 Searching for a Costa Rica estate for sale? Consider one of our luxury resort villas in one of Costa Rica's top vacation and residential resorts, Hacienda Pinilla.
Whether you're looking to move here yourself, or invest in a vacation rental, our villas and this resort are a great option.
The resort is a large swatch of Costa Rican coastline and lowland mountain and forest, with top luxury amenities, including the exclusive Hacienda Pinilla Beach Club (membership included with your very low monthly HOA's!), lighted tennis and pickleball courts, 40 miles of mountain biking, hiking, running and bird watching trails, the Hacienda Pinilla equestrian center, the JW Marriott, Hacienda Pinilla Golf Club, mini market, 2 spas, 12 restaurants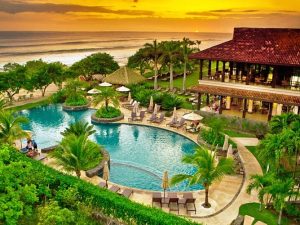 and bars, chapel, and all located only 6 miles away from downtown Tamarindo. Where you'll find hundreds of other great restaurant options. Check out more about our resort – CLICK HERE
There is a great community of full and part time residents here, as well as a healthy and active market for vacation rentals, making this a great option of you're looking for a positive cash flow vacation rental, or even just make a quick $8,000 over Christmas, New Years or Easter.
Check out our available villas – CLICK HERE
We also offer seller financing options on the homes we build, making the entry point to owning real estate in Costa Rica much lower, and on a luxury property that has such high income potential, should you want to go that route. Check out more on our financing options – CLICK HERE
Please check out what we have available, and check in with us over text, email or a phone call with any questions you may have about our villas, resort, financing or anything Costa Rica related at all.
We'd love to see you down here! Pura Vida :-)
Jorge and Stephanie Morera