Buying Land in Costa Rica as an American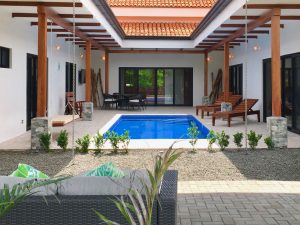 Buying land in Costa Rica as an American (or from any other nationality), is easier than you might think, as in Costa Rica foreigners have the exact same rights as locals.
There is a public registry where all properties are registered, so anyone can look up who the owner of any property is. Any Costa Rican lawyer can assist you in looking up a property you're interested in, to make sure everything is in order, there are no liens, etc.
We offer a great option for you for buying land in Costa Rica as an American. The reason it's a great option is because we've already built the house for you, at an affordable price, and even offer very good financing options. This takes away 2 big headaches in Costa Rica, which are building, and finding finance (if you need it).
Check out our Costa Rica real estate options, and more about what we do CLICK HERE
We know how hard it was to build our first beach villa in Costa Rica 9 years ago – construction itself is a very tough process if you're a local, and much tougher if you're a foreigner! Another obstacle that we faced years ago was coming up with the money to build our villa, as few Costa Rican banks will provide loans to foreigners, and if they do, the paperwork is endless and annual interest rates are usually between 14% – 20%, which is crazy.
That's why after building and selling many beach villas to past guests of ours, mainly from the US and Canada, we decided to also provide good in-house financing options, to facilitate the process of you buying the home of your dreams :-)
Here are more details about our financing, CLICK HERE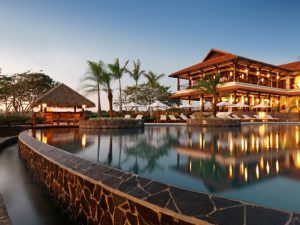 When thinking of buying land in Costa Rica as an American, please let us show you our move-in ready affordable luxury beach villas in Guanacaste and at Hacienda Pinilla Resort, we would be honored to build you the home of your dreams in Costa Rica, so you can also enjoy the tranquil and nature-filled lifestyle we have enjoyed for the past 9 years :-)
Have a awesome day!! :-)
Stephanie and Jorge Morera
Tamarindo Real Estate