Condo For Sale in Tamarindo Costa Rica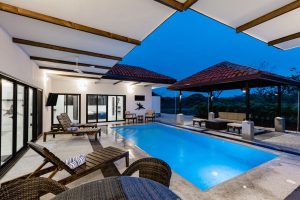 Looking for a condo for sale in Tamarindo Costa Rica? We have an even better option! It might cost a bit more up front (we offer owner financing to offset this!), but the immense benefits are worth it! With one of our ultra private beach villas with very low HOA Fees ($135/month, including membership to the Beach Club. This lower than almost any other condo you can find, and includes more benefits, being inside Hacienda Pinilla Resort, only 6 miles south of Tamarindo. Here you'll enjoy the life you've always dreamt of, and have worked hard for!
Check out our available properties for sale this month (all properties featured on our page we have built ourselves!) – CLICK HERE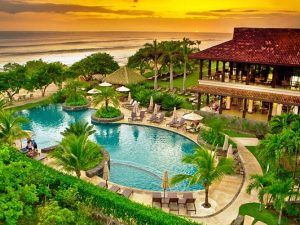 Instead of a condo for sale in Tamarindo Costa Rica, our private beach villas are located in a 4,600-acre beach and nature oasis, away from all the noise that you'll sometimes find living in Tamarindo. You'll be literally surrounded by peace and tranquility, in a very safe environment, with security 24/7 and world-class amenities at your doorstep.
You'll enjoy daily 4 private white sand beaches, lighted tennis and pickleball courts, the beautiful Hacienda Pinilla Golf Course, equestrian center, the exclusive Hacienda Pinilla Beach Club, 2 spas, 12 restaurants and bars, 30 miles of hiking, bird watching, mountain biking, and jogging trails (many parts with Pacific Ocean views!), mini market, snorkeling spots, on shore fishing spots, chapel, the JW Marriott Guanacaste (oh yes! Us owners have access to this wonderful resort, that's located inside our Hacienda Pinilla resort!), and much more.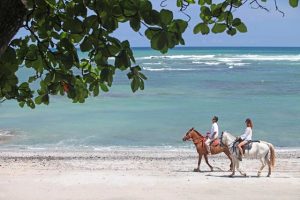 Our favorite part of living in one of our homes is that while we sip our coffee in the morning poolside, we see scarlet macaws and yellow napped parrots fly overhead … a magical experience! And the icing on the cake is listening to howler monkeys up on the mango trees eating and playing, the "pura vida" life for sure!
If you've been thinking of a condo, consider checking out one of our private beach villas, we'd be very honored for you and your family to be our neighbor here in paradise!
So long from sunny Costa Rica!! :-)
Stephanie and Jorge Morera
Homes For Sale in Tamarindo: https://www.homesforsaleintamarindo.com/