Beach House in Costa Rica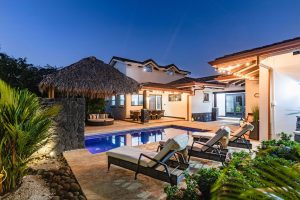 If you're looking for a beach house in Costa Rica, we offer some of the best secluded luxury beach living anywhere in the world (very valuable nowadays with social distancing!).
Check out this month's available move-in ready beach houses for sale (we've built, decorated and furnished all of them ourselves!) – CLICK HERE TO CHECK OUT HOMES
Our 4,600-acre resort in Costa Rica has very few people relative to its size. That really means we're a nature retreat with world-class amenities. During this quarantine period, life here is relatively unchanged. We still enjoy all the outdoor activities we love and that keep us healthy, we visit the beach daily, and here and there see neighbors and visitors doing the same.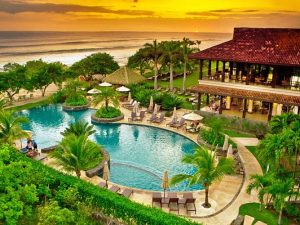 Our luxury beach homes in the heart of this huge nature sanctuary are probably among the best places to live on Earth for seclusion and luxury amenities, and with great weather year-round … steps away from 4 private white sand beaches, Beach Club, tennis, yoga, golf, pickleball, snorkeling, horses, scarlet macaws, parrots, howler monkeys, bird watching, hiking, running and mountain biking trails … the dream life in Costa Rica, with solid protection from future pandemics. CHECK OUT MORE ABOUT HACIENDA PINILLA BEACH RESORT
These unprecedented times have us all re-evaluating what well-being is and what truly gives life meaning. As you re-evaluate your family's priorities, secure their future and your own peace of mind.
If you're thinking of a beach house in Costa Rica, please contact us, we would be very honored to show you the homes we've built … you never know, you might end up being our neighbor down here at Hacienda Pinilla Resort, and living the dream life you've always wanted!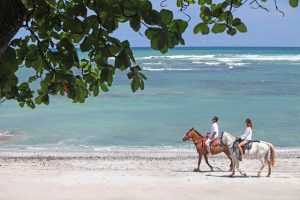 Read hundreds of reviews from our past buyers and guests – CLICK HERE
So long from beautiful and sunny Guanacaste, Costa Rica! :-)
Stephanie and Jorge Morera
Beach House in Costa Rica For Sale – https://www.homesforsaleintamarindo.com