Condos For Sale In Costa Rica On The Beach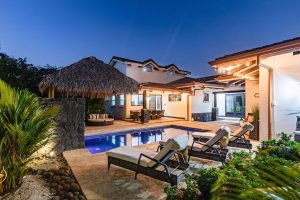 If you're looking for condos for sale in Costa Rica on the beach, check out what we have to offer. Our properties have many benefits, including being able to own a successful investment property right away, in case you wish to rent your new dream house in Costa Rica part or full time (that is when you're not enjoying it with your family and friends)!
Check out our available properties for sale on the beach this month – CLICK HERE
With the current pandemic and social distancing, many people are looking into buying property in Costa Rica, due to its stability, peace, and of course gorgeous beaches and wide open nature. Locals are very friendly and laid back, especially in the coastal areas where we live. You'll always be greeted with a big smile from anyone you meet, and even if you don't speak Spanish, Costa Ricans will find a way to communicate with you and make you feel welcomed :-)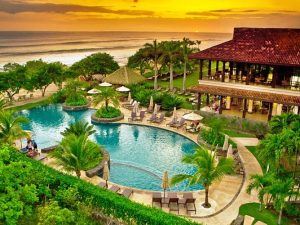 In our area, Guanacaste, there are thousands of expats already living here full and part time, and enjoying the tranquility offered. There are numerous white sand beaches easily accessible, and if you live in our resort Hacienda Pinilla, then you'll be able to enjoy 4 gorgeous and private white sand beaches – Plus many amenities!
Our homes are surrounded by lush nature, lots of animals and plants. It's common to hear and see howler monkeys, scarlet macaws, yellow and red napped parrots, iguanas, deer and lots of parakeets playing freely :-) It's like being inside the Rainforest Café, but at your house, and full time … a magical experience!
When looking for condos for sale in Costa Rica on the beach, please check out what we have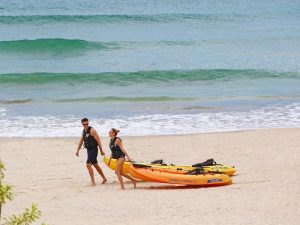 to offer. You never know, you might end up being our neighbor here at Hacienda Pinilla Resort and we would be honored if that was the case!
So long from Costa Rica!! :-)
Stephanie and Jorge Morera
Condos for sale in Costa Rica on the beach – https://www.homesforsaleintamarindo.com/guanacaste-builders/