Costa Rica Construction
Costa Rica construction and builders at Hacienda Pinilla, near Tamarindo Guanacaste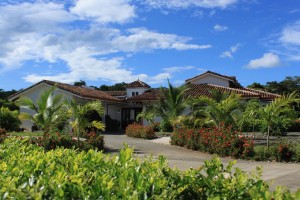 Are you looking to build your dream house in Costa Rica?  Let us do it for you, stress free.  We have been building luxury beach homes at affordable prices for years mainly at Hacienda Pinilla Resort, located in Guanacaste, the northwestern part of Costa Rica.
We also owned and operated the #1 ranked high-end villa in the world on TripAdvisor, the Pura Vida House – www.PuraVidaHouse.com.
Hacienda Pinilla is the perfect place to live and for a build your dream vacation home or rental villa. Its location could not be better, in the heart of Guanacaste and less than an hour away from Liberia International Airport (LIR).  Every major airline flies daily into Liberia, from all around the world.
Thousands of expats live in Guanacaste, and thousands more visit Guanacaste on a weekly basis for their dream vacation in Costa Rica.  It's no surprise this area is so coveted, it's tranquil, safe, has 50+ beaches up and down the coast, world class surfing spots, volcanoes, hot springs, zip lines, kayaking, hiking, snorkeling, scuba diving, fishing, tons of animal and plant biodiversity, rainforest, sloths, toucans, poison dart frogs … pretty much anything you want at your fingertips! And to top it off, it offers warm year round weather, that means no winters (and no hurricanes either in Costa Rica)! :-)
The pura vida life is waiting for you; our next beach villa for sale in Hacienda Pinilla is Casa Palma, a gorgeous 3BR/3BA, with a private pool.  Here are some more details and a video about the villa and the resort: UDATE SOLD! Check out All of our villas HERE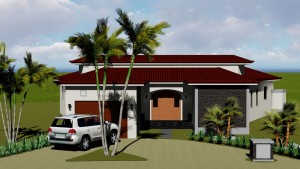 Why is Hacienda Pinilla Resort an ideal place to live?  Because it's the most exclusive resort in Costa Rica.  It's a gated community with 24/7 security, 3 private white sand beaches, Beach Club, 12 restaurants and bars, 30 miles of mountain biking, hiking and running trails, equestrian center, tennis and pickleball courts (with lights!), 18 hole championship golf course (the Hacienda Pinilla Golf Course), JW Marriott Guanacaste, mini market, chapel, and incredible animal and plant biodiversity.  It's common to see and hear howler monkeys, iguanas, deer, anteaters, and parrots and parakeets all around you …  simply magical!
Hope we have the chance to build your dream home in Costa Rica, we know Costa Rica construction better than anyone.  You never know, we might be neighbors soon!
Costa Rica construction – www.thepuravidahouse.com/villa-for-sale-in-hacienda-pinilla
Pura vida! Stephanie and Jorge Morera Pura Vida House Luxury Beach Villa, Costa Rica – www.PuraVidaHouse.com