Guanacaste Construction
Real estate has picked up in Costa Rica, with the Tamarindo area growing faster than anywhere else right now, Guanacaste construction is booming, come to us for your high-end villa in Costa Rica's top resort, Hacienda Pinilla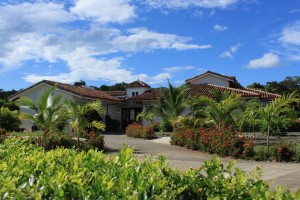 Guanacaste construction is booming, you may be thinking of building your dream home in Costa Rica, whether it's for living here permanently, or part-time and renting your home for extra income when you're not here.
Either way, we can help you build your ideal house in Costa Rica, stress free. We've been building luxury homes at affordable prices for 8 years, specializing in this northwestern part of Costa Rica, Guanacaste, and especially within Hacienda Pinilla Resort – where we live – a nature-filled resort that all of the amenities you could also want!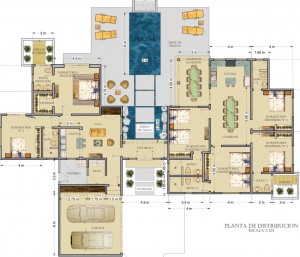 Here is the link to the beach villa we have ready to go right now (garden goes in next week and photos will be updated) called Casa Palma, here are the details and a video about Hacienda Pinilla and why it's one of the to places in Costa Rica to live and vacation: Update, SOLD. Check out our next villa for sale HERE
Guanacaste construction can be tricky, especially if you're a foreigner not as familiar with real estate laws and processes in Costa Rica, and without reliable contacts to build. Also, if you wish to rent your new investment full or part time, you'll need expertise in marketing your house to potential renters.
We not only provide quality luxury homes turn-key, we'll give you all the tips you need to maximize rental income.  We owned and operated the #1 ranked luxury villa in the world on TripAdvisor, the Pura Vida House – www.tripadvisor.com/TravelersChoice-VacationRentals.  Hosting wonderful groups every week in Costa Rica and getting to meet new people is the best part of what we do!  Our team is reliable and they treat our guests like family, so we fully trust them. You'll have our rental expertise and our network at your disposal when you buy one of our villas, we'll do everything we can so you have a successful rental business in Costa Rica as well!
Guanacaste construction at Hacienda Pinilla resort will be easy with our team of builders. And Hacienda Pinilla has world-class amenities steps away from your new villa (that's why we live there ourselves!). It has 3 private white sand beaches, Beach Club, equestrian center, 12 restaurants and bars, 30 miles of mountain biking, hiking and running trails, tennis and pickleball courts (with lights!), 18 hole championship golf course (the Hacienda Pinilla Golf Course), chapel, mini market, JW Marriott Guanacaste, volleyball, soccer, kayaking and snorkeling spots, and more!  Plus, lots of plant and animal biodiversity, all around you … it's literally heaven on Earth!
We would be honored to build your Costa Rican dream home in Guanacaste, and have you as our new neighbor someday!
Pura vida!!