Guanacaste Costa Rica Real Estate
Interested in buying a beach home in paradise?  Check out our Guanacaste Costa Rica Real Estate properties in Hacienda Pinilla Resort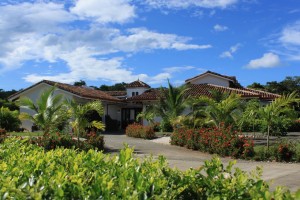 Interested in buying a beach home in paradise?  Check out our Guanacaste Costa Rica Real Estate properties in Hacienda Pinilla Resort, here is more information and a video on our next villa for sale, Casa Palma, affordable luxury – www.thepuravidahouse.com/villa-for-sale-in-hacienda-pinilla
As the builders and previous owners of the #1 Ranked TripAdvisor High-End Villa in the World, we'll make sure your new villa is exactly what you need to spend as many months as you wish every year in Costa Rica (away from the cold!), to relax in a tranquil setting, or also to rent your villa full or part time.  Lots of rental potential at our Hacienda Pinilla Resort, and we've been doing it successfully for over 8 years now, so can give you great tips on how to do it well, make a very good income from your new home, while still having plenty of time to enjoy life and all its special moments.
Here's the link with the current TripAdvisor world ranking of high-end villas featuring our Pura Vida House (which is located 3 blocks away from Casa Palma): www.tripadvisor.com/TravelersChoice-VacationRentals
Our luxury villas are in the heart of Hacienda Pinilla Resort, a magical nature-filled place that has world class amenities such as: Hacienda Pinilla Beach Club, 3 private white sand beaches, 12 restaurants and bars, 30 miles of mountain biking, hiking and running trails, equestrian center, JW Marriott Guanacaste, tennis and pickleball lighted courts, the Hacienda Pinilla Golf Club, snorkeling spots, chapel, mini market, and much more!
When you're in Hacienda Pinilla, you will not feel you're in a resort.  It's a 4,600-acre nature preserve full of biodiversity, monkeys, iguanas, anteaters, colorful parrots and parakeets, herons, and more.  It's a very safe gated community, the most exclusive in all of Costa Rica.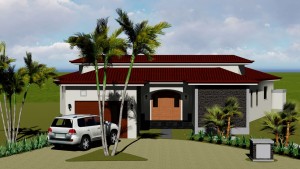 When looking for Guanacaste Costa Rica real estate, luxury does not have to come at an extremely high price.  We price all our 3 and 4 bedroom luxury villas with a pool between $600K and $750K, and with low HOA fees.  Comparable villas in our resort go for $775K and over, so we make sure to always offer the most competitive price along with the best construction standards in the country.
Please contact us at 571.244.7248 or info@homesforsaleintamarindo.com, we'd love to hear from you!  We'd be honored to build your dream home in Guanacaste, Costa Rica, check out current villa offerings HERE
You never know … you might be our neighbor soon!