If you're looking for good Costa Rica home builders, you're in the right place. Check out more about us and what we build, CLICK HERE
There are several advantages of building with us (we would be very honored to build you a dream home in Costa Rica, or for you to buy one of our existing ones!):
High Quality
Our promise to you is that we will not take any short cuts with any part of the construction process to save on costs. We will build each home as if it was for ourselves to live in. We would want someone that built a house we buy to do the same for us, so we act accordingly :-)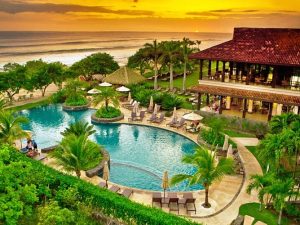 Location!
The holy grail of real estate is always the location of your property. Our luxury beach properties always have a great location, with world-class amenities steps away from each villa – making us, we feel the best possible place to look for Tamarindo real estate for sale. Amenities like white-sand beaches, Beach Club, golf course, tennis and pickleball courts, close to restaurants/bars/nightlife, hiking, running and mountain biking trails, equestrian center, shops, markets, grocery stores, basically anything you want and need is at your fingertips! Check out the resort (Hacienda Pinilla real estate) where most of our villas are located at – CLICK HERE
Rental ROI
All our villas and condos are built and located in desirable high-end vacation areas for thousands of foreigners coming from around the world, this means rental income for you (if you wish to rent your new investment!).
We'll give you the best rental advice available in Costa Rica so you can be on your way to having a successful vacation rental!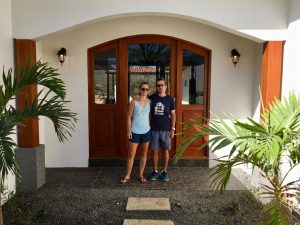 Flexible Financing – International Mortgages for Costa Rica
We offer easy FINANCING OPTIONS, with low international interest rates, you get to pick the length of time that works best for you – 5 – 10 – 15 – 20 years – with no early payment penalty.
Our Experiential Real Estate Experience
You will not simply be buying a home from us, but will be taken in as a local – we'll show you all the typical Costa Rican experiences, customs, local food spots, festivals and more, that make Guanacaste a magical place, so you feel at home right away!
Environment Friendly Homes
We try to minimize environmental impact while building each of our homes, and most importantly, we implement initiatives that not only benefit nature and save water, but also save you money on bills each month, some of the green benefits you'll enjoy are:
LED lighting on majority of lights
Dry gardens (low water use, will save you on irrigation bills during dry season)
Eco water heaters
Individual AC's (as a Central AC System in Guanacaste will cost you more money on power bills each month)
Water saving eco luxury showers
Optimal roof/house positioning for best use of light/shade
Eco water filtration system
Hundreds of Reviews
Check out our Reviews page – CLICK HERE. You will find hundreds of past buyer and guest reviews about us.
We would be honored to be your Costa Rica home builders or sell you the house or condo of your dreams in Costa Rica. You never know, you might end up being our neighbor in Hacienda Pinilla, Tamarindo, or another part of Costa Rica! :-)
Pura vida amigas y amigos!!
Stephanie and Jorge Morera
Costa Rica Home Builders – www.homesforsaleintamarindo.com