Reserva Conchal Real Estate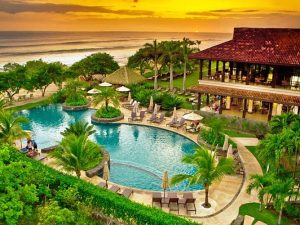 If you're looking for Reserva Conchal real estate, you'll absolutely love our luxury beach villas (that are also affordable!) even better, check them out – CLICK HERE
We know Reserva Conchal well, we were married there in 2010 and have stayed numerous times with our family … but ultimately fell in love with Hacienda Pinilla Resort, located 10 miles south down the coast. We now live at Pinilla and are luxury villa developers there.
There are several big advantages with our beach villas at Hacienda Pinilla Resort, versus Reserva Conchal real estate. First one is that you actually see sunset :-). At Reserva Conchal, due to its geographic positioning, you can't see sunset, it goes behind the mountains. That was huge for us in picking Hacienda Pinilla, as we love to watch daily sunsets! A little, big detail.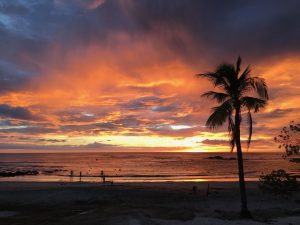 Another big advantage is that Hacienda Pinilla does not feel like a resort, it feels more like a nature preserve, with lots of plant and animal biodiversity literally around you. And all our villas are located at the heart of it all :-) It's common to wake up to the sound of howler monkeys, see scarlet macaws flying over your villa, parrots, and dozens of colorful water birds, deer, butterflies, anteaters and more. A few days ago while we were playing the Hacienda Pinilla Golf Course, we saw a "mani gordo" (an ocelot) in the middle of the fairway!
We also offer our own financing – CLICK HERE to lean about our seller financing. International mortgages for Costa Rica are nearly impossible to obtain, so that might help in case you don't have 100% of the funds, but want your dream villa in Costa Rica now :-)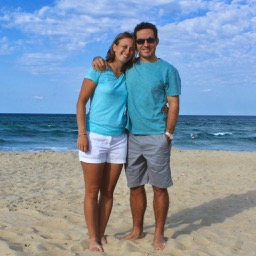 When looking for Reserva Conchal real estate, please contact us, we would be very honored to show you our luxury beach villas (that are also affordable) at Hacienda Pinilla Resort … you never know … you might end up being our neighbor in Costa Rica!
Have a great day!! :-)
Stephanie and Jorge Morera
Hacienda Pinilla real estate – www.homesforsaleintamarindo.com/tamarindo-real-estate-for-sale