Hacienda Pinilla For Sale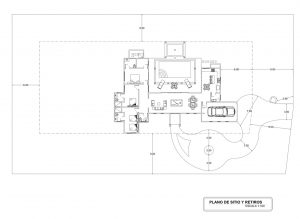 Looking for properties at Hacienda Pinilla? We don't blame you, we did as well 8 years ago and now love our tranquil life in this nature filled spot, that we call heaven on Earth :-)
It took us many years of hard work and all of our savings to be able to buy our first property at Hacienda Pinilla, the Pura Vida House. And after starting and running that villa as a vacation rental, we recently sold it as TripAdvisor's world #1 high-end vacation rental!
While we were doing this, we were also building other luxury beach villas at Hacienda Pinilla for sale, so we could make it easier for our past guests and other people to own their dream home in Costa Rica, at an affordable price, and us providing financing for them.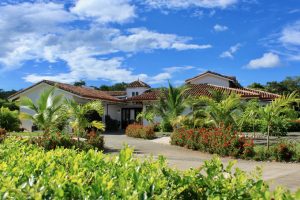 Check out our Hacienda Pinilla for sale listings and more about our projects – CLICK HERE
When you buy a villa from us, we offer several big advantages:
Financing – as we know well, it's very tough to obtain international financing to buy a property outside of the USA, Canada or Europe. That's why we offer our own financing to buyers at very competitive rates. Check out our financing options: www.homesforsaleintamarindo.com/international-mortgages-for-costa-rica
Affordable/highest quality luxury beach villas/fully furnished/equipped
Expert vacation rental advice – we started, owned and sold Pura Vida House, TripAdvisor's world #1 high-end beach villa
Experiential real estate – you will not simply be buying a home from us, but will be taken in as a local – we'll show you all the typical Costa Rican experiences, customs, local food spots, festivals and more, that make Guanacaste a magical place, so you feel at home right away!
You'll have the best of both worlds, enjoying a peaceful 5-star resort with world-class amenities, yet also knowing how Costa Ricans live, what they do, how they think, and mingling for many unforgettable experiences and activities!
Easy Closing and explanation of all local regulations
Post Closing peace of mind – we'll help transfer utility bills, open a bank account, set you up with gardeners/pool maintenance workers, etc.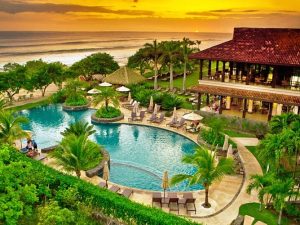 Pura vida!! :-)
Stephanie and Jorge Morera
Hacienda Pinilla For Sale – www.HomesForSaleInTamarindo.com