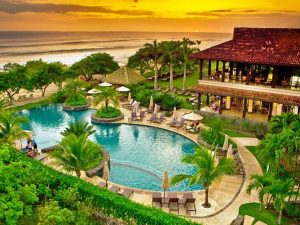 You love Costa Rica, and are now looking for Tamarindo homes for sale?  There are many available, but we have an even better alternative where you get to enjoy all the benefits of Tamarindo, but avoid the noise, traffic and congestion — it's the best of both worlds!
Eight years ago we were also looking for Tamarindo homes for sale ourselves, and after spending a week in Tamarindo, we decided to build our beach villa at Hacienda Pinilla Resort, just 6 miles from the Tamarindo strip, yet offering access to world-class amenities steps away from our villa.  We fell in love with Hacienda Pinilla — it's nature, wildlife and 3 nearly-private beaches — right away!
We like where we live so much, and noticed that Hacienda Pinilla real estate was on the rise, that for the past 5 years, we have also been developers at the resort, building affordable luxury beach villas (and offering financing as well!) for others to also enjoy the peaceful lifestyle that we love.  Check out more about us and our beach villas for sale, CLICK HERE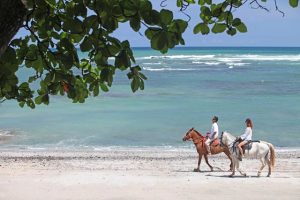 Hacienda Pinilla is truly magical.  Steps away from your new villa, you'll have access to 3 private white sand beaches, Beach Club, 12 restaurants and bars, equestrian center, lighted tennis and pickleball courts, the Hacienda Pinilla golf course, 30 miles of mountain biking, hiking and running trails, JW Marriott Guanacaste, mini market, Rythmia Life Advancement Center, chapel, and more!
Check out the resort and all its amenities, CLICK HERE
If you're looking for Tamarindo homes for sale, please contact us and let us show you our luxury beach villas (fully furnished and equipped), we know that you will fall in love with the villa itself and magical surroundings.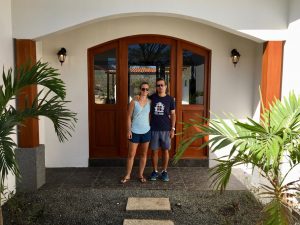 And in case you don't have 100% of the funds available to purchase your dream home from us, we will finance you ourselves!  We know how hard it is to buy a home in Costa Rica, we had to save all our money for 5 years to build our first home at Hacienda Pinilla, so now we want to make it easier for others to do what we did, waiting much less time, so you can enjoy paradise now :-)
Check out our financing details CLICK HERE
Have a great one!! :-)
Stephanie and Jorge Morera
Costa Rica Real Estate: www.HomesForSaleInTamarindo.com