Are you looking for a life transformation at Rythmia Life Advancement Center in Hacienda Pinilla?  Instead of staying there for just a week – live there in tranquil paradise part or full time.  That's what we did 8 years ago, and we now feel like we enjoy the great benefits that Rythmia offers, but constantly live it!
Years ago, we build a beach villa in Hacienda Pinilla, the resort where Rythmia is located.  We built our villa just a few blocks away from the center, and it has been one of the best decisions we have ever made.
We now live a life full of simple but memorable moments, we do on a daily basis many of the outdoor activities that we love – yoga, tennis, golf, snorkeling, biking, hiking, jogging, horseback riding – and everything is steps away from our villa. But even better, we're surrounded by the fresh air, wildlife, soothing sounds of nature and beaches that are all around, and enjoy simple moments like stopping in the middle of a bike ride to pick fresh fruit from the trees and have an impromptu snack as a gift from nature.
We love Hacienda Pinilla and Rythmia Life Advancement so much, that 5 years ago we became developers at the resort.  We build and sell luxury beach villas for others — and are the only ones offering financing to our buyers so you can too, live the tranquil life we enjoy.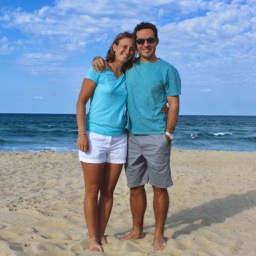 Want to own a beach villa steps away from Rythmia Life Advancement Center?  See what your dream life could be, CLICK HERE
You'll have access to world-class amenities, yet be surrounded by tranquility and peace and lots of animal and plant biodiversity.  It's common to see and hear howler monkeys, iguanas, parrots and other colorful land and water birds, deer, and even an occasional Tamandua anteater sighting (our favorite!) … unforgettable!
We would be very honored to build you a luxury beach villa right next to the special place where you came or are coming to rejuvenate yourself … we'd love for you to be our neighbor! :-)
Pura vida!!
Stephanie and Jorge Morera
Costa Rica Real Estate at Hacienda Pinilla: www.HomesForSaleInTamarindo.com