Hacienda Pinilla Homes For Sale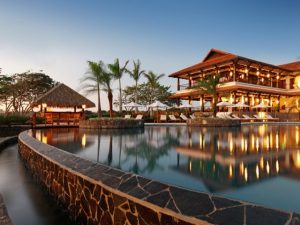 You've stayed at beautiful Hacienda Pinilla before and now looking for Hacienda Pinilla homes for sale? We don't blame you, we did the same 8 years ago and absolutely love our peaceful, nature-filled life here!
We love this paradise on Earth so much that we not only live here part-time, we're also villa builders at Hacienda Pinilla.
Check out our affordable luxury beach villas (with owner financing) at Hacienda Pinilla, CLICK HERE
After starting, operating and recently selling our vacation rental business, Pura Vida House, also at Hacienda Pinilla, we decided to continue to help people like us to own the home of their dreams in Costa Rica.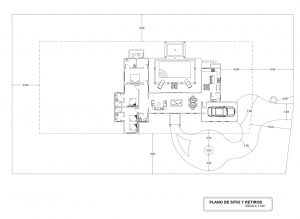 It was very tough for us to build our first villa here, as we did not have all the funds available at the start, and banks don't want to give you financing, or if they do, their annual interest rates are incredibly high, between 14% – 18%, so we decided to finance our homes ourselves to potential buyers, while providing the highest quality beach homes at Hacienda Pinilla.
That formula has worked out great, and we now consider many buyers of our homes in Hacienda Pinilla, our dear friends! :-)
Our Hacienda Pinilla homes for sale are normally 3 or 4 bedroom villas (although we can customize any other size), in a great location within the resort, built with the highest quality materials, featuring granite counter tops, cedar wood, all stainless steel appliances, eco luxury showers, at least 1 tropical outdoor shower in each villa, and fully furnished and equipped … pretty much ready for you to enjoy for the rest of your life!
Another big advantage we offer is that when you purchase one of our luxury villas, it comes with expert rental advice, in case you wish to rent your new investment either full or part time.
We were the past owners of Pura Vida House, the world's top high-end vacation rental on TripAdvisor. We built the villa ourselves, started renting it, and after 2 ½ years, it was at the top of the vacation rental world. So you'll receive the best advice possible to maximize rentals at your new villa!
When looking for Hacienda Pinilla homes for sale, please let us build you the beach villa of your dreams, we promise to do everything we can so you're the happiest new owner in the world!
Pura vida!!
Stephanie and Jorge Morera
Costa Rica Real Estate – www.HomesForSaleInTamarindo.com