Homes for Sale Hacienda Pinilla
Homes for sale Hacienda Pinilla: Homes For Sale in Tamarindo offers the most luxurious villas at the best prices in Hacienda Pinilla and surrounding areas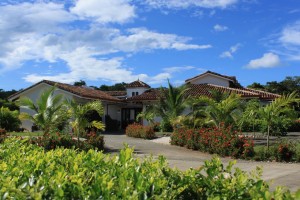 When looking for homes for sale Hacienda Pinilla, we offer the best luxury villa options. We have been building homes in Hacienda Pinilla and other parts of Costa Rica for 20 years, and are able to offer some of the best-priced homes at the highest quality and high-end construction and finishes.
We also owned and operated the #1 ranked high-end villa in the world on TripAdvisor, the Pura Vida House – www.PuraVidaHouse.com – so when you buy one of our homes, we'll be available to give you all the tips you need if you want to generate rental income with your new investment. And we'll send our overflow directly to you … sometimes it's 3-4 months per year worth of rentals!
Why did we choose to specialize in Hacinda Pinilla, just outside of Tamarindo in the northwestern part of Costa Rica? There are many reasons why we live here ourselves and build homes for sale here! Hacienda Pinilla has 3 private white sand beaches, an exclusive beach club (the Hacienda Pinilla Beach Club), an 18-hole championship golf course (the Hacienda Pinilla Golf Course), equestrian center, the JW Marriott Guanacaste, equestrian center, 12 world-class restaurants and bars, 30 miles of tranquil mountain biking, hiking and running trails, lighted tennis and pickleball courts, beach volleyball, snorkeling spots, soccer, mini market, chapel, and much more!
The main aspect we love about Hacienda Pinilla though, is that it does not feel like a resort, it's never crowded, and there's lots of plant and animal biodiversity around you at all times. It's very common to hear and see howler monkeys, iguanas, anteaters, parrots and parakeets, trogons, and many other colorful birds. We also have two types of wildcats (ocelots and jaguarundis), and are also about to reintroduce scarlet macaws. Truly a tropical Costa Rican paradise.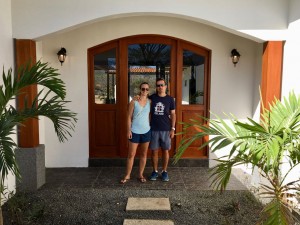 Hacienda Pinilla is a magical place and that's why we have chosen to live there and to build homes for sale Hacienda Pinilla.
We would be honored to build the luxury beach villa of your dreams, and for you to be our neighbor at Hacienda Pinilla Resort!
Homes for Sale Hacienda Pinilla
Pura vida!!
Stephanie and Jorge Morera