Luxury Homes Costa Rica
Looking for luxury homes Costa Rica to rent for a week, or to buy?  We've got both!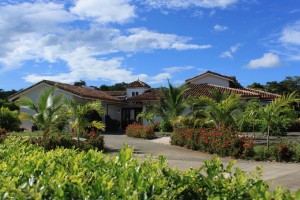 Looking for luxury homes Costa Rica to rent for a week, or to buy?  We've got both! We owned and operated the #1 ranked high-end villa in the world on TripAdvisor, the Pura Vida House in Hacienda Pinilla, Guanacaste – www.tripadvisor.com/TravelersChoice-VacationRentals. And we build to sell luxury villas within our resort and area of Costa Rica.
We would be honored to host you and your family and friends in Costa Rica for an unforgettable vacation, please feel free to browse our webpage to see if we would be a good fit for you: www.ThePuraVidaHouse.com. Update, we've sold this business, however the new owners we can't recommend more, they will take great care of you! Tell them Jorge and Steph sent you :-)
If you're looking to buy a luxury home in Costa Rica, we also build and sell high-end villas all over Costa Rica, but specializing in luxury beach villas at Hacienda Pinilla Resort.  Here's the link to current villa offerings.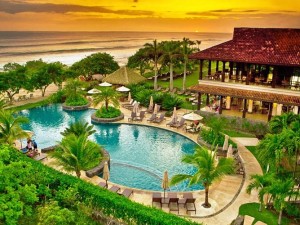 Why do we focus on building luxury homes Costa Rica at Hacienda Pinilla Resort? And why do we live there ourselves?
Simply because it's paradise on Earth, it has everything we love!  It has 3 private white-sand beaches, Beach Club (Hacienda Pinilla Beach Club), equestrian center, 12 restaurants and bars, 30 miles of running, hiking and mountain biking trails, JW Marriott Guanacaste, tennis and pickleball courts (with lights), 18 hole championship golf course (Hacienda Pinilla Beach Club), mini market, chapel, Rythmia Life Advancement Center, volleyball, soccer, great snorkeling, and more.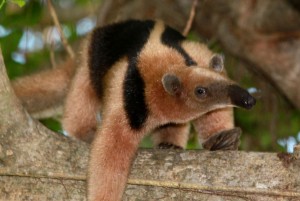 But most importantly, Hacienda Pinilla does not feel like a resort, it feels more like a nature preserve, with tons of animal and plant biodiversity literally all around you!
When looking for luxury homes Costa Rica, please give us a call (571.244.7248) or send us an e-mail (info@homesforsaleintamarindo.com), we would be honored to help you with all of your Costa Rica needs, or sell you the luxury home of your dreams!
Pura vida!!