Costa Rica Real Estate Market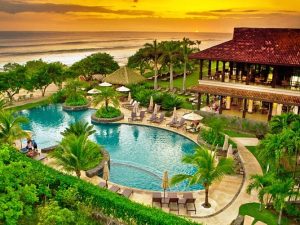 The Costa Rica real estate market was very strong and growing rapidly, especially along the norther Pacific coast, up until the coronavirus hit the world hard. Now it's slower until borders open up again.
The rental market is still strong out on the coasts, away from the Central Valley, due to those in the Costa Rican cities trying to get away from the valley (which has the majority of cases in the country) to the beaches for a much needed mental and physical relaxation vacation.
At our resort, Hacienda Pinilla – where most of our beach homes for sale are located – the rental market is booming at the moment, every house is consistently occupied.
Check out our ultra private resort beach homes – CLICK HERE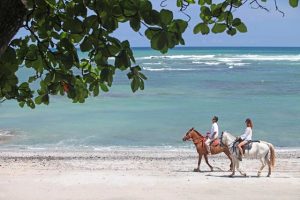 It's expected that when borders open up to the USA, there's going to be a flood of Americans coming to Costa Rica to buy real estate and renting vacation properties on the beach. Especially properties inside our Hacienda Pinilla Resort, which is 4,600 acres and with few people in it compared to its size.
This means that you can enjoy complete ultra privacy here, with lots of space and nature around, and the icing on the cake are the world-class amenities that you'll enjoy at the doorstep of each of our luxury beach homes. CLICK HERE FOR MORE ABOUT THE RESORT
For example, for our most recent beach home for sale, Casa Savanna, you'll enjoy these amenities: 4 private white sand beaches, world class surfing (Little Hawaii surf break is walking distance!), 12 restaurants and bars, the JW Marriott Guanacaste, the exclusive Hacienda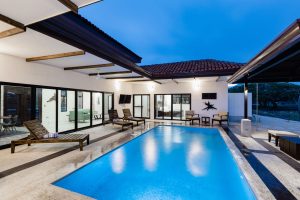 Pinilla Beach Club, 38 miles of hiking, bird watching, jogging and mountain biking trails, the Hacienda Pinilla Golf Course, lighted tennis and pickleball courts, mini market, chapel, great on shore snorkeling and fishing spots, 24/7 security in a gated community, and more! It's literally paradise on Earth!
When checking the Costa Rica real estate market, you will not find better properties than ours, please give us a chance to show them to you, we'd be honored to do so! :-)
Pura vida!!
Stephanie and Jorge Morera
Hacienda Pinilla Real Estate – https://www.homesforsaleintamarindo.com/