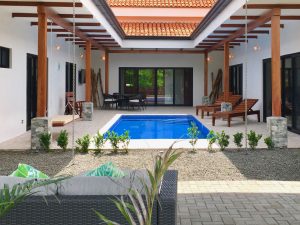 If you're looking for Costa Rica land for sale, we have an even better option for you! As you already probably know, building in Costa Rica is a tedious process, even for a local, so much more for a foreigner. There is bureaucracy, many permits, and the construction process can be long and a bit of a headache if you don't have the right contacts for builders, providers and lawyers.
That is why you should leave the construction process to us – Homes for Sale in Tamarindo – we have been building for 11 years now and know the ins and outs of building in Costa Rica. Our luxury beach villas (that are also affordable) come furnished and ready to go for you to enjoy :-)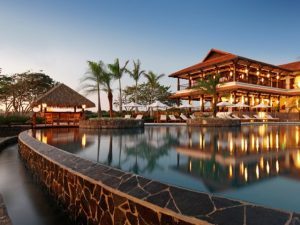 There are many options for Costa Rica land for sale, but our luxury villas provide peace of mind for you, a quality construction (we build all our homes as if they were for us to live in ourselves for a long time, not taking any short cuts), that we can also finance for you, if you should need it!
Check out our own financing options for international mortgages for Costa Rica – CLICK HERE
If you don't have all the funds available now to buy the home of your dreams in Costa Rica, our low annual interest rate and flexible financing might be the way to go.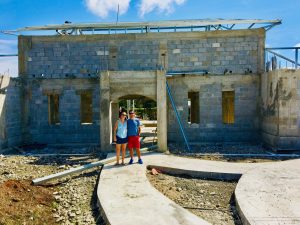 Not only that, but by buying one of our luxury beach villas in Costa Rica now, you can start making a rental return on your investment, as we will give you expert vacation rental advice. We founded and owned the TripAdvisor #1 high-end vacation rental in the world, so we would be happy to give you the best advice possible if you also wish to rent your new house part or full time, thus having a successful vacation rental property right away! – Check out our reviews, CLICK HERE
Hope to speak with you soon … pura vida!! :-)
Stephanie and Jorge Morera
Costa Rica land for sale: www.homesforsaleintamarindo.com