Homes For Sale Near Tamarindo Costa Rica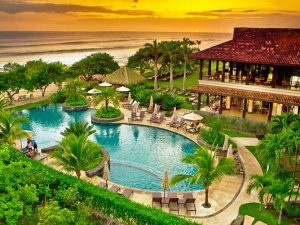 Finding homes for sale near Tamarindo Costa Rica will not be too hard, there are many available for sale.
Now, it's much harder to find a quality luxury beach villa close to Tamarindo, that is affordable, that comes with seller financing, with expert rental advice (in case you wish to rent your new investment and make great income from the start!), and built in a safe and tranquil area that is close enough to Tamarindo to enjoy the amenities and nightlife, yet far away to enjoy peace and tranquility, which is why you come to Costa Rica, and now want to live there part or full time!
We conveniently offer all those benefits and more. Check out our more about our upcoming beach villas, CLICK HERE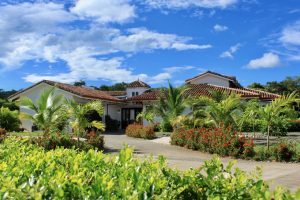 There are no better villas for sale in our area of Costa Rica than the ones we offer at Hacienda Pinilla Resort. Our Hacienda Pinilla real estate offerings are gorgeous. We offer 3 bedroom and 4 bedroom luxury beach villas, or you can customize to the size you want. And most importantly, our villas are high quality and affordable!
Hacienda Pinilla Resort is literally a heaven on Earth, located only 6 miles from Tamarindo, and offering world-class amenities steps away from your new villa … 3 private white-sand beaches, Beach Club, 12 restaurants and bars, JW Marriott Guanacaste, equestrian center, golf course, lighted tennis and pickleball courts, 30 miles of mountain biking, hiking and running trails, mini market, chapel and more.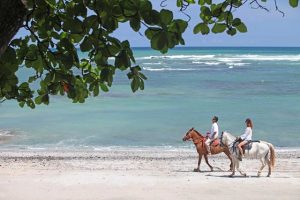 And most importantly, it does not feel like a resort, it's never crowded or loud, and it has lots of plant and animal biodiversity … simply magical!
Here are the details on our upcoming beach villa, Casa Mango, ready on March 1st, CLICK HERE
So when looking for homes for sale near Tamarindo Costa Rica, please keep us in mind, we would be honored to build you your dream home in Costa Rica, or for you to buy one of our existing ones!
Pura vida!!
Stephanie and Jorge Morera
Homes For Sale near Tamarindo Costa Rica – www.HomesForSaleInTamarindo.com