Playa Hermosa Guanacaste Real Estate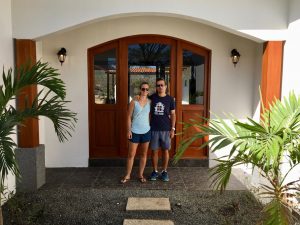 Did you fall in love with Costa Rica, and are now looking for Playa Hermosa Guanacaste real estate? We did the same thing 9 years ago, searched for real estate in Guanacaste, looked for our dream home, and we did find a magical place :-) With very hard work and savings we actually built it ourselves, and have loved our tranquil, nature-filled life ever since!
The place we call home is Hacienda Pinilla, about 30 miles south of Playa Hermosa Guanacaste. We fell in love with Pinilla because it's a resort that's affordable, and does not feel like a resort, it feels more like a nature preserve, boasting tons of animal and plant biodiversity, 3 different private white sand beaches, a world-class Beach Club, the Hacienda Pinilla Golf Course, equestrian center, lighted tennis and pickleball courts, 30 miles of mountain biking, hiking and running trails, chapel, mini market, and much more!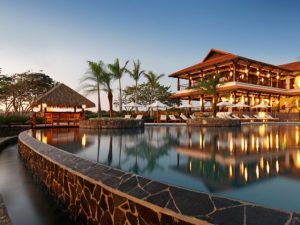 We are now developers at Hacienda Pinilla and offer financing on all our homes – www.HomesForSaleInTamarindo.com. The main reason we offer very good financing options is because we know how hard it was for us to come up with the money to build our first home at Hacienda Pinilla real estate; we literally saved every penny for 5 years to be able to build it, and we were never able to obtain international financing from any US or Costa Rican bank, even though our credit scores were both over 800!
So if you're looking for Playa Hermosa Guanacaste real estate, please let us show you one of our affordable luxury beach villas at Hacienda Pinilla, you never know, you might end up being our neighbor! To view our luxury beach villas in Guanacaste for sale, CLICK HERE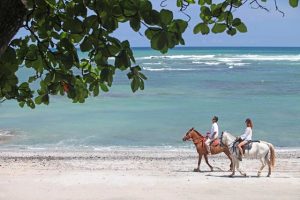 To learn more about our international mortgages for Costa Rica, CLICK HERE
Pura vida!! :-)
Stephanie and Jorge Morera
Playa Hermosa Guanacaste Real Estate: www.HomesForSaleInTamarindo.com